Correct WAEC Computer Studies Answers 2023/2024 to Objectives and Essay. Candidates Expecting To Score A in their Computer Science in the WAEC SSCE Exams are to made effective use of this page. We are going to Guide you to successfully Answer the Computer Studies WAEC Questions for objectives and Theory papers and Equally give you Past Questions for practice.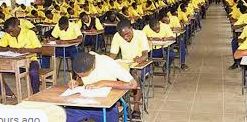 Get free likely Computer Studies Expo/runs for WAEC below. You will equally know how the Questions will come before the latest solutions to Computer Objectives& Essay WAEC Questions and Answers.
Monday 23th August: The WAEC Computer Science will consist of The Objectives and the Theory Sections (Paper 1 & 2). Try to follow the Examination accordingly. Your WAEC Timetable is out for the schedule, make good use of it. See more on likely WAEC Questions and Answers for Computer studies below.
Is WAEC Computer Studies 2023 Objectives Questions and Answers Released?
The WAEC Computer Science Questions are ready for you. All you need to do is to prepare and get set for the Exams. The questions are just like the Computer Science past questions you have been studying, get ready to Answers those questions.
The infoshoutloud team  is yet to give you feed back on this. There are many scammers online, beware of them. Do not risk your money.
The Exams Objectives Questions will require that you attempt all. Make sure you read the questions well before making a decision. The right options are always there staring at you.
1. The way of manipulating data into information is called?
A) organizing
B) transmission
C) storing
D) processing
E) deletion
CORRECT ANSWER: D (The action of manipulating data into information is known as computer processing)
2.It is a small piece of text stored on a user's computer by a web browser for maintaining the state. What are we talking about?
A) QueryString
B) Applets
C) Cookie
D) Application
E) Session
CORRECT ANSWER: C (Cookie)
3. Which of the following is responsible for the management and coordination of activities and the sharing of the resources of the computer?
A) motherboard
B) system software
C) RAM
D) application software
E) operating system
CORRECT ANSWER: E (operating system)
4.The transaction file can also be described as _______
A. Reference file
B. Movement file
C. Master File
D. Historical file
CORRECT ANSWER: B (Movement file)
5. Which of the following ideals is protected by copyright?
A. Inexperience
B. Profit
C. Expression of ideas
D. Ideas
CORRECT ANSWER: C (Expression of ideas)
6. Data created by the user is called
A. primary data
B. secondary data
C. quantitative data
D.qualitative data
CORRECT ANSWER: A (primary data)
Waiting for the latest WAEC Computer science Objectives answers updates Loading…
Where to get Computer Studies 2023 Essay WAEC Questions and Answers PDF
There WAEC Computer Studies Essay Questions are ready for you. As stated earlier, Make sure you get yourself also ready to supply answers to the questions.
The  WASSCE Essay Questions will carry up to 15 Questions and you will be required to answer only 10. Before you start, make sure you go through the instructions and adhere strictly to them.
WAEC Question and Answers Computer Studies exams loading..
Today  Computer Studies theory Questions and Answers for WAEC loading…
Do not waste time on one question so as to be able to answer the expected number of questions.
WAEC Computer Studies Expo/Runs for 2023
The WAEC Computer studies likely Expo Questions and Answers is coming your way, keep checking back as the exams are going on.
Computer Studies Examination Schedule
All the schedule has been done on the Timetable. Always make reference to the Timetable.
Try as much as you can to arrive at the examination venue early. When the question Paper is given to you, remember that you do not have all day to solve the questions.
Do you have any questions about the WAEC Computer Studies Questions and  Answers pdf? Use the comments section below, we will give you feedback shortly.
Computer Science expo for WAEC
WAEC Computer Studies past questions and answers PDF
WAEC objectives and Theory papers answers for Computer Science